Details
The full system for
better sleep
Available in 55% Cotton Percale + 45% TENCEL™ blend and 100% Cotton Sateen.
Super soft and perfect all year round
Highly breathable and temperature regulating
A natural superb sheen
Eco-friendly fibre
300 Thread Count
"Hey Shortie" labels and slip-free all around elastic.
Easy-to-find "Hey Shortie" labels so you immediately know the short side of the fitted sheet
Deep fitted sheets with slip-free elastic around the entire sheet, perfect for mattress toppers and pads
Both our Cotton Percale & TENCEL™ fabric and 100% Cotton Sateen is extremely easy to care for.
Machine washable and durable
Clean on cool or warm gentle cycle
Tumble dry on low heat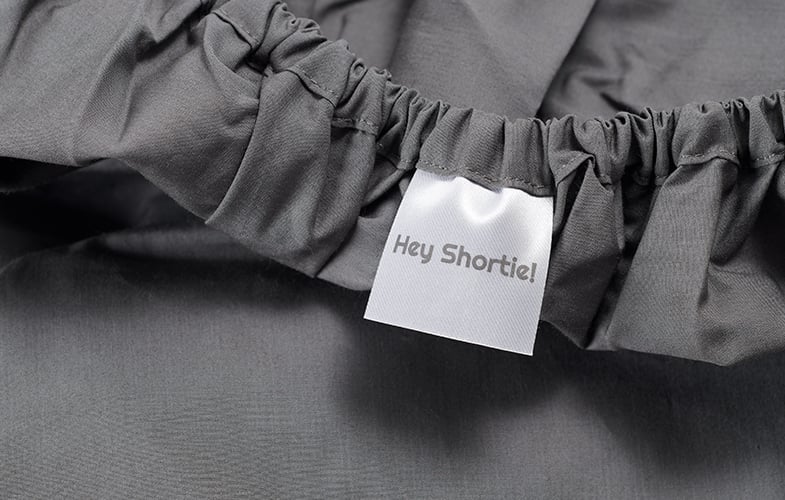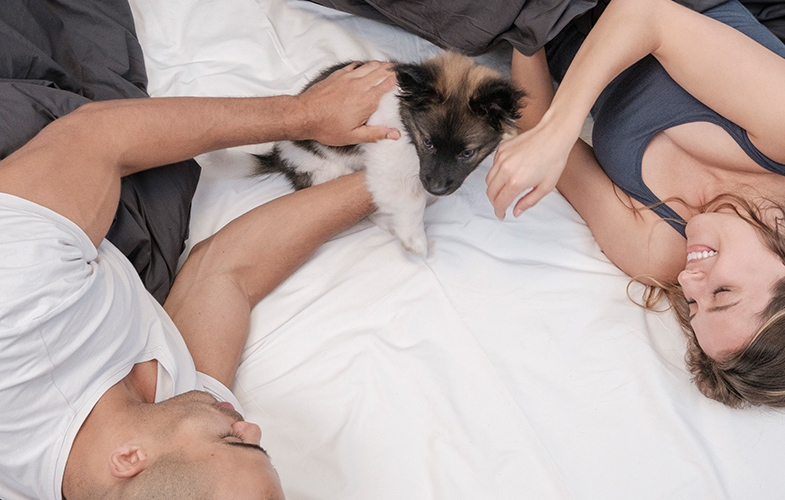 ALWAYS FIND THE SHORT SIDE
Fitted Sheet Labels
Ever put a fitted sheet on your bed only to find you've started on the wrong side? Problem solved with our short-side labeled fitted sheets!
SOFTER THAN SOFT
Luxe Fabric
Available in Cotton Percale TENCEL™ blend and 100% Cotton Sateen, our fitted sheets are cool to touch, breathable and silky soft.