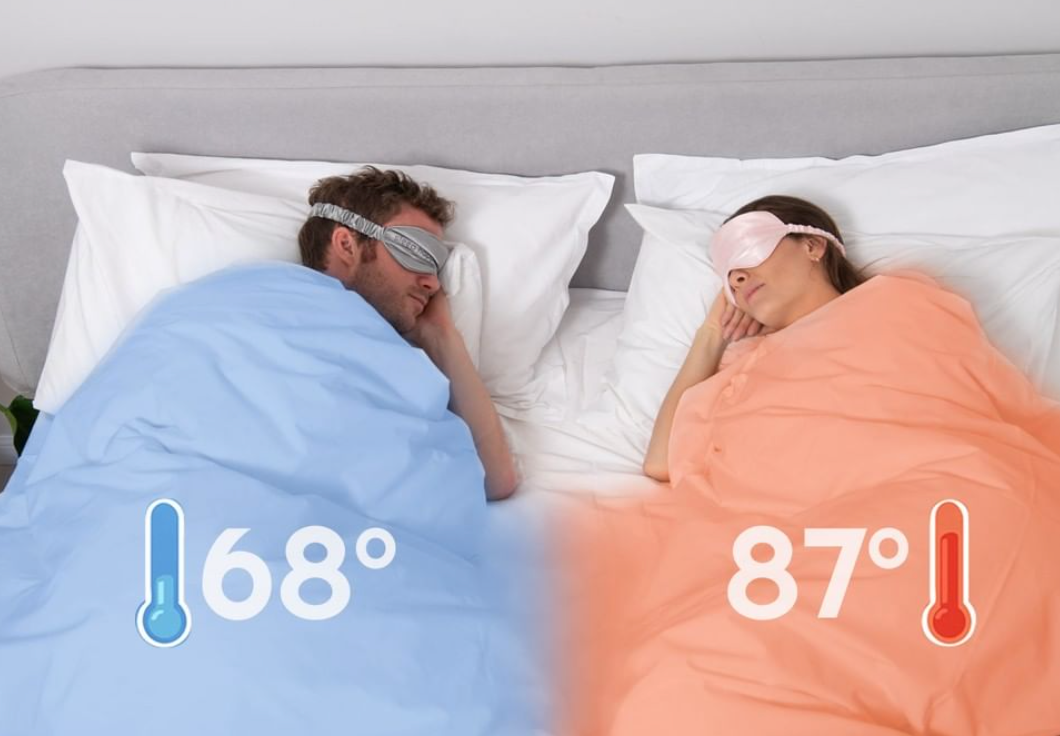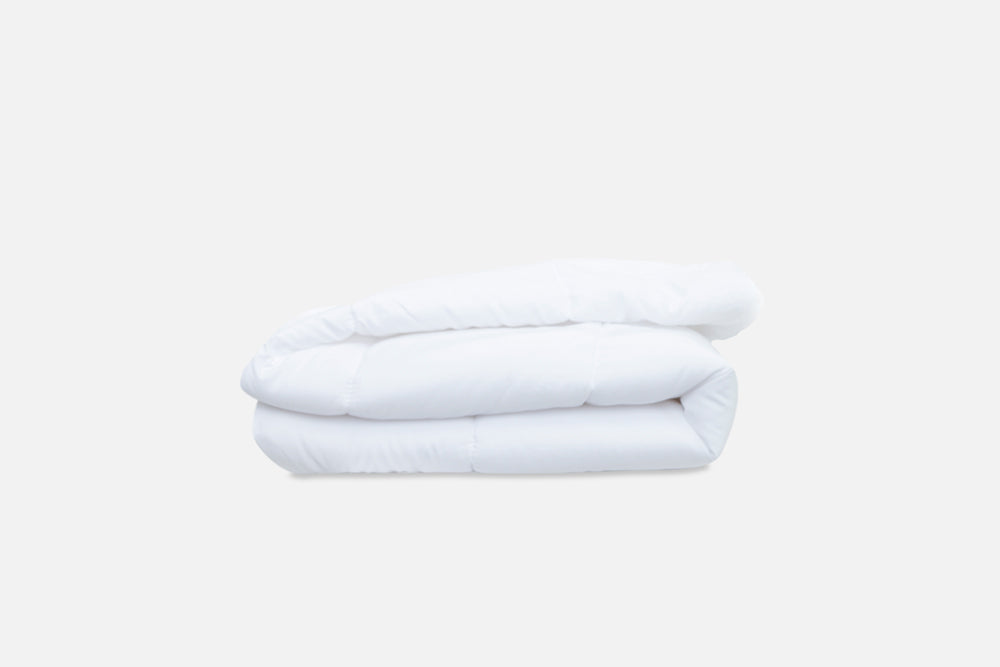 Description
LIGHTWEIGHT
ALL-SEASON
Mix-and-match any 2 to complete your split-duvet cover set.  Available in Lightweight and All-Season.
• Micro-polyfill
• Soft-to-touch, feels like down
• OEKO-TEX® certified
• Corner-loops to securely connect duvet covers
• Top pick for nightsweats
• 2.5 TOG, ultra-light
• Super breathable and airy
• Barely noticeable, like sleeping on a cloud
• Great option for cool climates
• 4.5 TOG, slightly weighted feel
• Cozy and fluffy
• Year-round warmth
DETAILS
Corner & long-edge loops
One in every corner and on each long-edge. Keep your comforter inserts in place — no slippin' or slidin' around.
TEMPERATURE LABELS
Keep the peace with easy to find temperature labels. Always know which half is yours!
Love the Split-Duvet Covers!
I absolutely love the Split-Duvet Covers and have a number of them. Can't go back. Love the magnets and corner ties. Zipper closure? Yes...why do it any other way? If you came out with some more simple modern patterns, I would buy them! I have the older grey with white stripe pattern ones. They are great because I can use your grey or white sheets to coordinate with them.
Love the comforters but…
We purchased the king size split duvets and comforters. They are great. But one of the duvets did not have the ties on the middle of the side to attach the comforter. Not a deal breaker but the other duvet did have them and it keeps the comforter in place inside the river better. We love this set!!
Cover Battle Remedied
The king size split-duvet fits nicely on our California king bed. After one month we're pleased with the Scandinavian sleep system and the comforters stays clean inside the duvets.
The best bedding you'll ever have
The split duvet is a fantastic idea that is an equally wonderful reality. My fiancé and I have been using this system for over 6 months now and won't ever go back to a single duvet.
Advice when purchasing, get a king size if you have a queen bed. There will be some over lap or over hang but having the extra individual space in the duvet will be well worth it!
This was our second set! I had backed them on a crowdfunding campaign and absolutely love these sheets! Never slept better. If I'm cold I go to my husbands side, and when he tries to cook me to death I go back to mine and use it as a force field! Favorite sheets ever!